It's simple. Join our main PGS Discord channel, from here you will be able to choose what channel best suits you and your team, whether it is based on location, time or league admin, then you will be directed to the relevant league you wish to join. Once you have joined, simply download the PGS Esports app (iOS or Android), complete the sign up process and away you go. It really is as simple as that!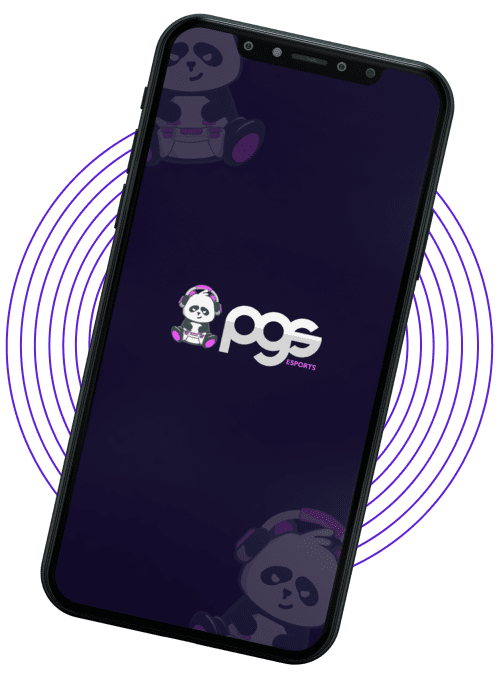 Introducing PGS Esports' exciting Raffles feature! Participate in our thrilling raffles and stand a chance to win amazing prizes such as gift cards, gaming consoles, popular games, and more. Boost your gaming experience while supporting your favourite teams and players – it's a win-win with PGS Esports Raffles. Get started today and unlock your next gaming adventure!
Discover PGS Esports' dynamic Ranking System! Engage with the app, participate in events, and climb the ranks through eight dazzling tiers: Bronze, Silver, Gold, Platinum, Diamond, Ruby, Sapphire, and Emerald. Each tier brings new challenges and rewards, making your Esports journey more thrilling than ever. Start levelling up now and showcase your dedication to the PGS Esports community!
Unlock the exciting world of PGS Esports Badges! Collect unique badges as you achieve milestones within the app, showcasing your passion and commitment to the Esports community. From event participation to leaderboard triumphs, there's a badge for every accomplishment. Start your badge-hunting journey today and proudly display your achievements in the PGS Esports universe!
Welcome to PGS Esports, where the players play! Your number one source for all things Esports.
Back in 2019, we quickly realised there was a gap in the current Esports gaming platform market and so PGS was born out of our passion for competitive and fun gaming.
This led us to start our own business and since then, PGS has come a long way from its humble beginnings and is continuing to grow week on week.
At PGS we believe in strong community values and putting you, the gamer, first. We are dedicated to providing you with the very best Esports gaming platform experience across PlayStation, Xbox and PC networks.
We started out running FIFA Pro Clubs tournaments through Facebook and have since become a household name across the community with our PGS Esports app, available on the App Store and Google Play Store. Due to our continued success we are now looking at expanding into other popular online gaming classics.
Above all, we hope you have as much fun as possible at PGS so why not come and play in one of our tournaments or join one of our leagues? Also keep an eye on our Facebook page where we will keep you up to date with all the latest gaming developments, competitions and more!
If you have any questions or comments, please do not hesitate to contact us at [email protected]. We hope to see you soon!